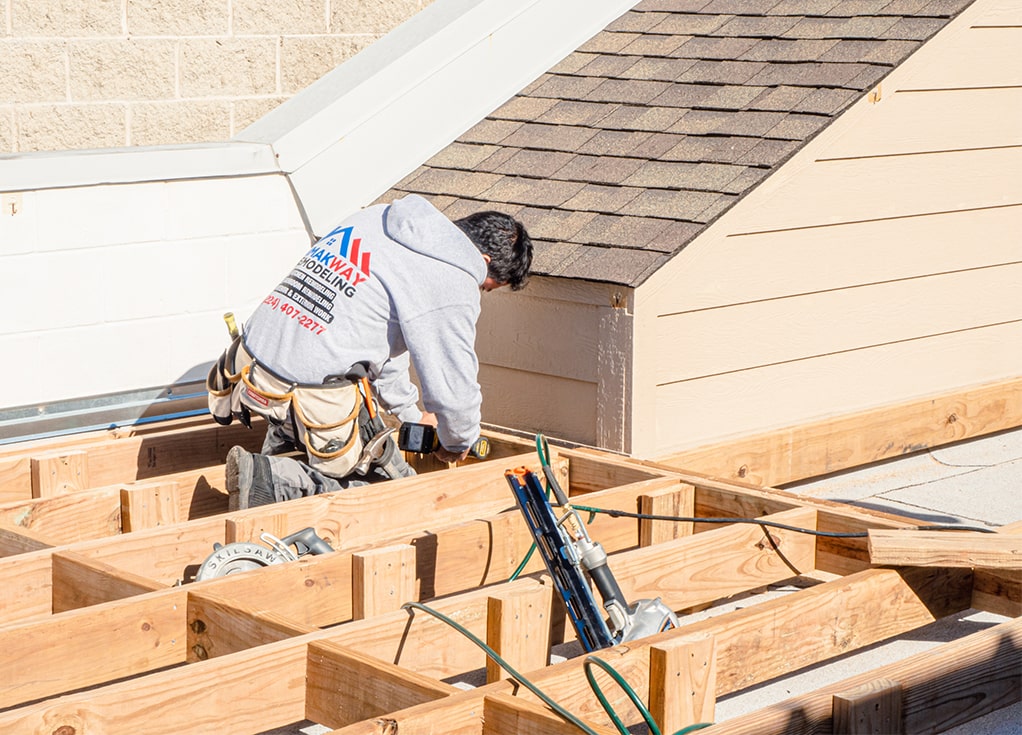 The Carpentersville Deck-building Process
The deck-building process can be a lot of fun! Who doesn't want to spend more time outdoors, enjoying their property? Decks allow you to get fresh air, hang out, and have a nice time outside. They can also be decorated to match your specific tastes. No two decks are exactly alike! With a properly-built deck, your deck can also be enjoyed for years to come. Your kids and even grandkids can play on your new deck!
In order to start the deck-building process, you'll first want to reach out to LimakWay in Carpentersville. We can provide a consultation and send out a contractor to survey your land. From there, they can design and build the perfect deck for you.
If you would like a rooftop deck, a contractor will be sent out to ensure your rooftop can support a deck.
If you would like to learn more about the deck-building process, reach out to LimakWay today!